Project Overview: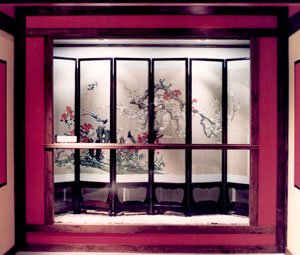 During the 1950's President Eisenhower made several diplomatic trips to Japan, South Korea and Taiwan, during which he accumulated a sizeable collection of head-of-state gifts and other examples of Oriental art. The gifts included painted and calligraphy scrolls, ceramics, ivory carvings, paintings, lacquerware, textiles, and weaponry. While working in the museum's collection, Don assembled the gifts into a special collection of 350 objects and in researching the collection realized that the collection represented several Oriental Art traditions. Because of the quality, breadth and depth of the collection he suggested that a special exhibit be developed that would combine objects from the collection with descriptive labels to present the Japanese, Korean and Chinese traditions of Oriental Art. The objects would also be displayed with the diplomatic correspondence between the President and the Asian heads-of-state, thus giving rise to the exhibit name.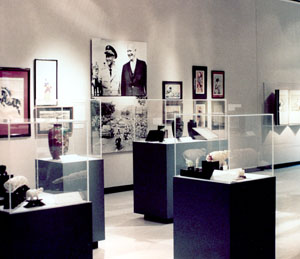 In order to present the best examples of the Oriental Art traditions and develop descriptive labels, Don conducted in-depth research, and worked directly with native speakers to translate the vast amount of calligraphy in the collection. He researched the Eisenhower Archives locating diplomatic documents associated with many of the gifts. 150 objects were selected for the exhibition based on symbolism in an Oriental Art tradition, quality, linkage to diplomatic correspondence, minimum conservation concerns and collection security issues.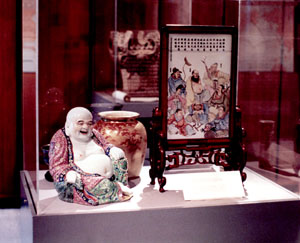 As Don developed the exhibit design it became apparent that each of the three traditions required its own space. By using a variety of architectural elements and color schemes specific to each oriental tradition, he created the appropriate display environments in the limited space available. Conservation concerns were closely monitored. Cases were retrofitted to maintain proper humidity levels, and wall cases were specifically designed to safely display large embroidered textile screens.
Project Date:

1984


Exhibition Size:

3,800 sq .ft.


Services Rendered:

Project Management & Planning
Collection & Archival Research
Exhibit Design & Label Writing
Fabrication & Installation

Deliverables:

Planning Documents
Exhibit Production Schedule
Exhibit Budget
Preliminary & Final Design Drawings